Office of Vocational Rehabilitation

Institute for Recovery and Community Integration works to introduce and advance communities' understanding of recovery and community integration as the catalyst for transforming individual lives, communities, and all levels of behavioral health systems in a culturally competent manner. They offer a number of dynamic training packages geared toward personal recovery, the development of peer support, community integration and systems transformation.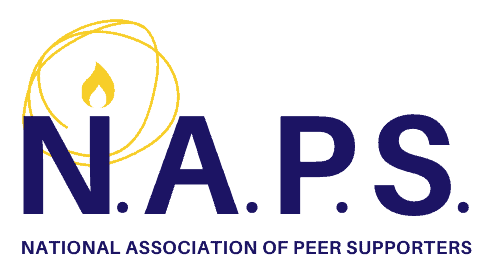 The International Association of Peer Supporters, Inc. is a private, non-profit organization dedicated to promoting peer support in mental health systems. iNAPS is made up of a small group of dedicated volunteers who believe in the peer support movement and are always seeking new ways to spread the word about the effectiveness of education, training, hiring, and inclusion of peer supporters, advocates, and recovery coaches in all aspects of mental and behavioral health care.

The Mental Health Association in Pennsylvania which reflects the ethnic and cultural diversity of the Commonwealth, works on behalf of the mental health of its citizens, instilling principles that facilitate recovery and resiliency of individuals and their families, through advocacy, education, and public policy.

Pennsylvania Medicaid Funded Peer Support Services are services that facilitate and support recovery. Based upon the fundamental principles of recovery, (PSS) are specialized therapeutic interactions conducted by self-identified current or former consumers of behavioral health services who are trained and certified to offer support and assistance in helping others in their recovery and community-integration process.

The Pennsylvania Peer Support Coalition (PaPSC) is a statewide network serving as a central source for information on peer support in Pennsylvania. The PaPSC supports Peer Support Specialists by facilitating networking opportunities and education on recovery, and by ensuring that people who provide peer support have a voice in the development of relevant statewide policies.